Home of Whispering Winds Wholistic Animal Sanctuary
Phone: (951) 674-0921 / Fax (951) 674-9998
KOCHI FREE (formerly KOCCI FREE) TESTIMONIALS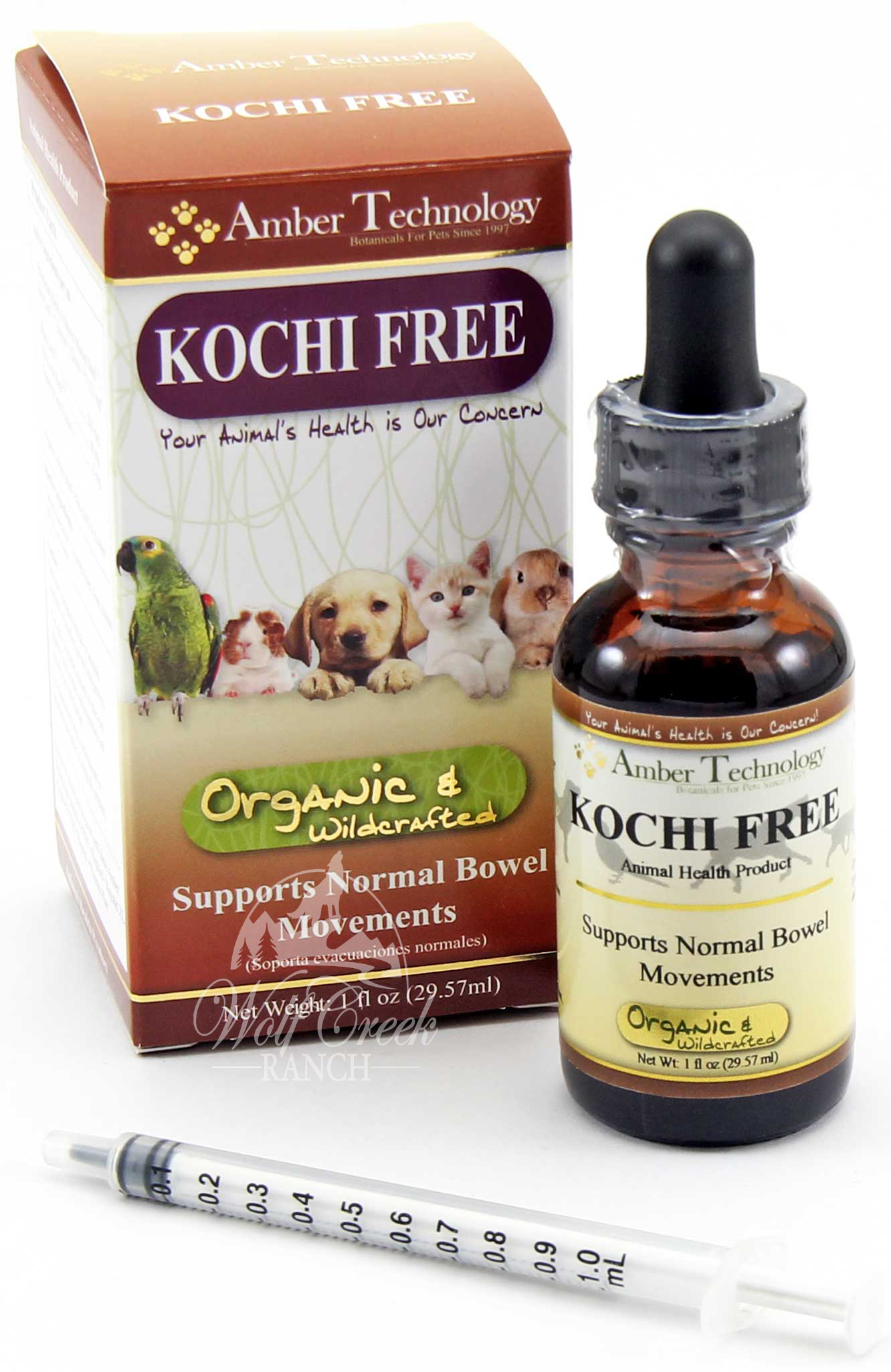 Here are some of our testimonials for Kochi Free (aka Kocci Free) and it's effectiveness against coccidia and giardia protozoan.
**The testimonials and reviews below are presented for informational purposes only and are not intended as an endorsement of any product. The information is not intended to be a substitute for visits to your local veterinarian. Instead, these testimonials offer the reader information and opinions written by pet owners and/or veterinarians concerning animal health and products that they have used.**
The following are unaltered, and unedited email testimonials from happy pet owners who have used Kochi Free to help their beloved puppy.
*These statements have not been evaluated by Food and Drug Administration. This product is not intended to diagnose, treat, cure or prevent any disease. The information on this Web site or in emails is designed for educational purposes only. The information on this web site is not intended as a substitute for the advice of a physician or veterinarian. This information is not intended as a substitute for the reader's independent judgment and personal responsibility. Health issues are far too important to delegate to anyone else. It is highly recommended you research and seek information and counsel from as wide a variety of sources as possible, so you can make well informed educated decisions about you, your child's, or your pet's health, as in the end YOU make the decisions.
---
I just wanted to send a quick note to thank you for such an amazing product!! I had a month to get a clean health screen for my mini horse and the first fecal came back negative due to Coccidia being present. I immediately went online in search of natural, safe ways to eliminate this. I read all the reviews and figured, what do I have to loose, let's give it a try! Thank goodness I did! One month later, I had another fecal pulled and he was able to give me a clean bill of health! I have Kocci Free to thank for that, I am certain!
Thank you!
Chelsea and Ziva from VT

***********************************
My fiance and I bought a miniature dachshund puppy from a local pet store in Los Angeles. We had no idea where pet-store dogs came from and would soon learn the price of that doggie in the window. When we got her, she had ear mites, an ear infection, a bladder infection, and Giardia. The ear and bladder problems cleared quickly but the Giardia was being incredibly stubborn. She was treated with Panacur (fenbendazole) about 4 or 5 times. One of those times in conjunction with Metronidazole. That combo of medication usually works to rid a pet of Giardia on the first or second try but for whatever reason, our pup was NOT getting better. Her stool was inconsistent and the lab results kept coming back with high numbers of Giardia cysts in her stool. Eventually, a vet we saw for a second opinion suggested that we just put her on a prescription diet (Hills i/d) incase her bowels had problems and suggested that we wait a few months to see if the Giardia cleared on its own. At this point, our pup was being bathed once a week, she was being baby-wiped after every poop and she was kept away from her own feces.
I had bought the Kocci-Free and my fiance and I started the treatment. (He was skeptical!) We gave her the reccomended dose for 10 days on, 10 days off, and 10 days on again. By this time, I myself began a receptionist position at a local vet. I had one of the doctors look her over. He had never seen such a stubborn case of Giardia in his career. After looking her over, we sent a fresh stool sample to the lab. I mentioned the Kocci-Free to the doctor who didn't seem particularly interested nor overly-skeptical. But he probably wouldn't want to believe it was a natural holistic product that helped rid my pup of the Giardia. However, after trying medication 5 times and a special diet and extreme hygenic-ness, it was the addition of Kocci-Free that worked. Thank you Kocci-free!!!! My dog can now finally socialize without us worrying. She can go to obedience classes that require a negative-fecal result, and she can be spayed without worry! WE ARE THRILLED! I'm sure most pets respond to the regular medicine... but there are some animals that I guess just need an immune-system boost and natural anti-parasitic. THANK YOU THANK YOU!! We will be getting back around $700 in vet-fees from this negligent pet store!! And anyone who cant afford vet care should consider this product to help their pets with Giardia and Coccidia!
Michelle D.
By the way - when my adult dogs had a very severe bout of the giardia several months ago, your Kocci Free was a life saver!! I treated my pregnant bitch (who had the 10 aforementioned puppies) and the other 3 per your recommended treatment schedule and had great success. Thank you thank you thank you!!!
Lani
***********************************
I thought I would provide you an update on the giardia treatment for my birds. We decided to do the three treatment rotation since Scooter has apparently had giardia for so long. We just finished up the second 10 day round. My birds are greatly improved! Gidget had raw patches where she had picked under her wings and on her lower back. New feathers are growing in! And she used to pull out feathers and scream as she pulled them. Now I very rarely hear her doing that. But the real success story is Scooter, our African Grey. He has NEVER looked so good, knock on wood. This is a bird who has plucked his feathers since he was 7 months old. I cannot believe the new growth of feathers he has. He even has a few tail feathers coming in. He seems so happy, too!
Lisa
***********************************
Thank You! I am a breeder of Chihuahuas and Yorkies and have been using this product for 4 years. Love it and swear by it and wouldn't be without it on hand :) Stacey
***********************************
Hi! just wanted to let you know that my miniature dachshund, who was struggling mightily with Giardia since birth, is now, at 8 months old, Giardia-free. We give lots of thanks to Kocci-Free. We had tried a few rounds of conventional medicine to no avail, but now she is carefree and happy, just as a pup should be.
Thanks so much, Stephanie
***********************************
Thank you for a cure for our dog's coccidia. We try to avoid antibiotics in our family: humans and dogs. When our dog tested positive for coccidia, not seeing any symptoms, we decided to wait two weeks and have him retested. Positive again. I searched the Internet and found your Website. After 10 days on Kocci Free, our golden retriever really is coccidia free. Now we can leave him at his favorite kennel while we travel to a wedding for the weekend.
Thank you. We will turn to you for remedies when needed. Stan
***********************************
Hi-This is Cathy N., the lady from IL with the pup with Giardia.....IT'S GONE! He tested negative FINALLY! Thanks Thanks Thanks.....
Wolf Creek Ranch NOTE: Cathy's dog had been treated with traditional medicine prior to using Kocci Free. The traditional treatments did not cure the giardia, but the Kocci Free did.
***********************************
All four totally recovered from coccidia thanks to Kocci Free. They went back to the shelter about a month ago. Three were adopted quickly.
Gail
***********************************
Just wanted to say thank you for your recommendations of the Kocci Free and food grade diatomaceous earth. It worked great, after traditional veterinary treatment for coccidia didn't.
Matthew D.
***********************************
I read about this product on a consumer veterinary forum. Thus far, it's the only thing that's helped to stabilize/treat the giardia & coccidia (and resulting diarrhea) in my 5-month old puppy. My vets had him on several rounds of Panacur, Flagyl, Albon, and Centrine for the past month with no improvement. It was a bit discouraging because these meds do not necessarily "cure" the problem, according to several vets I consulted. In any case, within a few days of starting Kocci Free, my puppy's diarrhea cleared up nicely. I was lucky to find this product at a local pet store, so I told my vet hospital about it and they're going to check it out as well.
Thanks!!!
Barb E.
***********************************
I got your Kocci Free a few weeks ago for my ferrets. I wanted to let you know they are free of Giardia! I noticed it getting better around Day 6 and worlds better on Day 8 like you said.
By the way, I will be recommending your products to fellow pet owners - thank you so much!
Lauren
***********************************
I just had to write to tell you how pleased I am with your Kocci-Free!! I just received the "all-clear-of-giardia" phone call from my vet regarding our puppy's most recent fecal exam. Three weeks ago I received the disheartening giardia diagnosis of our 9 week old puppy. I promptly brought home the recommended 1st of 2 rounds of treatment of Flagyl and Panacur, but could not bring myself to use them once I "googled" the toxicity of Flagyl. Luckily my continued "googling" brought me to your website and I ordered and completed a 10 day treatment of Kocci-Free! While being schooled in holistic nutrition and wholeheartedly embracing the S.A.R.F. diet, I was not familiar with holistic pet treatments. You will continue to be my "go-to" website for holistic support. Thank you, thank you, thank you from my family and Portuguese Pointer, Sam.
Best Regards,
Janet T.
Oceanside, CA
***********************************
I am very glad to report that my horse is now giardia free after using your product. I got the results from his test yesterday. I was very worried that it may not have done the job as I run out of the drops into the 8th day. I had started my dog on them as well but on the 5th day I realised I wasn't going to get the 10 days for my horse. I couldn't get him to take the drops 'neat' so hollowed out pieces of carrot put the drops in then plugged it up with what I had taken out. I didn't know if that would compromise the effectiveness of the Kocci free or not but I really didn't have any choice. So the result is great.
Finally Julie I deeply appreciate your genuine service and help. It is always a risk buying on the internet and having to trust the other party.
Kindest regards
Teri
***********************************
We bought the kocci-free from you for our 5 pups from the mill in northern WI and wanted you to know that they were retested yesterday & today and are NEGATIVE. I truly believe it's because of the Kocci-free.
Thank you, thank you, thank you.
Amy
***********************************
I wanted to formally Thank You for all of your help.
I have a 6 month old yorkie named Lizzy who had coccidia/giardia when I contacted you. I had been to the local Vet 4 different times and they had placed her on "albon" and "flagyl". I had tried 3 different rounds of the Albon with no success.
Lizzy has now completed 10 days on the "kocci", as well as the "diatomaceous earth" product and I just had a test done on her this morning and the coccidia/giardia is completely gone. These products work great, and the excellent advice you provided me throughout this process was exceptional.
I will continue the diatomaceous earth products with Lizzy as well as my other dog Dudley as I think it's a great product. I will also keep the "kocci" on hand to use in place of harsh antibiotics.
Best Regards, Shelly W.
Dewey, AZ
***********************************
Just thought I'd let you know that we had Gibson's stool tested again and it was free of any Coccidia. Now I know that they say it sometimes can show nothing but they do still have it but for now I am very happy (Gibson too!). I guess the Coccidia remedy worked! Thanks again for all of your help and great info! I attached a pic of Gibson so you could see my 115 pounder!
Melissa B.
***********************************
FYI my horse has had normal manure since about 6 days into using kochi free. Looks like it really worked. Thanks for a great product.
Teri C.
******************************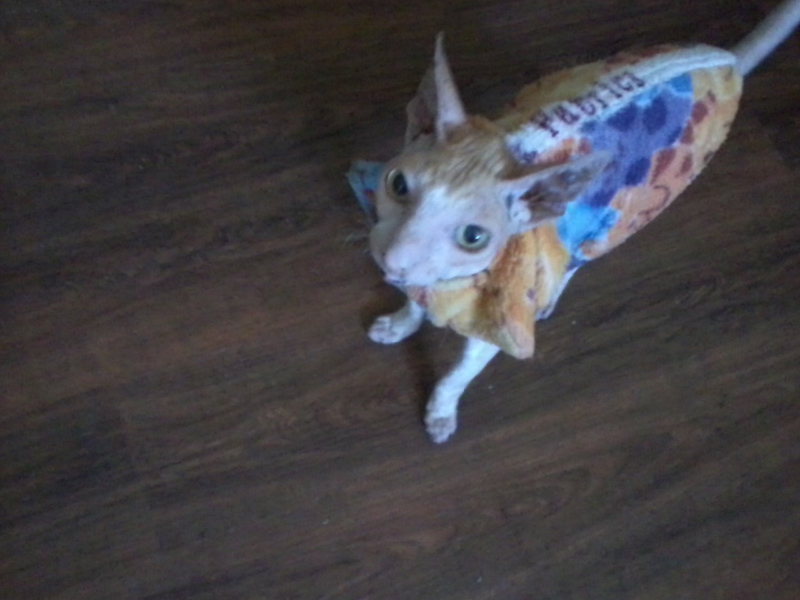 Lucy
Hey, Wolf Creek folks - Just received our 2nd bottle of Kochi Free today. After a little over a month of using your product, our little Rex cat Lucy is apparently over the hump & free of the coccidiae cycles that have plagued her for the past couple years. The cycles were getting progressively worse and more frequent until we started using the Kochi drops. Now her stools are firm, her appetite is back to normal and she's actually gaining weight back! She's now back to her old self - a very healthy & happy (16 year old) cat.
Anyway, we wanted to drop you a note and commend you for a wonderful product. Thank you so much. We wish you much success in the future.
Best Regards, David & Sharla F. (and Lucy)
******************************
Thank you to ALL who have submitted their testimonials & photos of their wonderful furry canine friends!
CLICK HERE TO BUY KOCHI FREE (formerly KOCCI FREE) ONLINE
---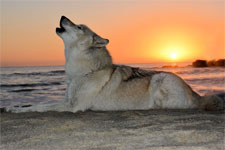 Give Us A Howl!
Please Click Here To Leave Us Your Testimonials, Reviews Or Website Feedback. Thank You!
---

CLICK HERE TO SEE ALL WHOLISTIC PRODUCTS
---
Please use our drop down menus below OR scroll down for a listing of natural products and natural health information.


PRODUCT, SERVICE & INFORMATION DISCLAIMER
The information on this web site is not intended as a substitute for the advice of a physician or vet. This information is not intended as a substitute for the reader's independent judgment and personal responsibility. Health issues are far too important to delegate to anyone else. It is highly recommended you research and seek information and counsel from as wide a variety of sources as possible, so you can make well informed educated decisions about you, your child's, or your pet's health, as in the end YOU make the decisions.
The information on this Web site is designed for educational purposes only. It is not intended to be a substitute for informed medical advice or care. You should not use this information to diagnose or treat any health problems or illnesses without consulting your vet, pediatrician or family doctor. Please consult a physician or veterinarian with any questions or concerns you might have regarding your, your child's, or your pet's health condition.
The Dietary Supplement Health & Education Act (DSHEA) of 1994 requires us to state: "These statements have not been evaluated by the Food and Drug Administration. These products are not intended to diagnose, treat, cure, or prevent any disease."
Food Grade Diatomaceous Earth is not EPA registered to be used as a pesticide. We cannot ship Food Grade DE to Texas. Any shipments made to California are made with the understanding that it will not be used as a pesticide.
Amber Technology's Herbal Nutraceuticals for Pets Products are not registered with the state of Texas; therefore, we cannot ship these products to Texas.
CLICK HERE TO SEE OUR FULL DISCLAIMER
---
Visit our new mobile friendly site Wolf Creek Ranch Organics
All Information and Photos © Copyright 2001 to Present, and may not be used without express written permission from Wolf Creek Ranch.
All Rights Reserved