Home of Whispering Winds Wholistic Animal Sanctuary
Phone: (951) 674-0921 / Fax (951) 674-9998
CURRENT EMPLOYMENT OPPORTUNITIES



The following positions are available. Applicants MUST have a LOVE of animals and people. Prefer some knowledge and interest in natural medicine and desire to learn more about natural healing. These positions are part-time to start and upon performance review may become full-time.
ADMINISTRATIVE ASSISTANT
We are presently seeking a part-time (leading to full-time) friendly Administrative Assistant to help manage our growing office.
JOB DESCRIPTION:
Bookkeeping (QuickBooks Pro), create customer invoices/packing slips, answer e-mails, supervise Receptionist/Office Clerk, Research
REQUIREMENTS:
Attention to detail
Excellent communication and organizational skills
Customer service skills; team player
Proficiency with MS Word, MS Publisher, Outlook Express
QuickBooks Pro, Quicken, MS FrontPage 3.0 or Expressions Web experience a plus
Marketing, veterinary/shelter/rescue skills a plus
Website design skills a plus
Type a minimum of 80 wpm
Ability to work in a fast paced environment
Can do attitude
RECEPTIONIST/OFFICE CLERK
We are presently seeking a part-time (leading to full time) friendly receptionist.
JOB DESCRIPTION:
Answer phones, filing, copying, faxing, packing and shipping orders, and other general clerical duties.
REQUIREMENTS:
Excellent customer service/phone verbal and written communication skills
Strong computer skills (MS Word, Publisher, Outlook)
Type at least 50 wpm
Ability to work in a fast paced environment
Must LOVE animals
Marketing, veterinary/shelter/rescue skills a plus
Detail orientated
Ability to work part-time with future possibility of full-time employment
Mutli-tasking skills
EMPLOYMENT BENEFITS:
Learn about natural health remedies that help people and pets heal.
Help people heal themselves and their animals, even when traditional medicine has failed them.
Possible entrepreneurial opportunity for the right individual(s) to become an extension of Wolf Creek Ranch
All Weekends and holidays off
If needed, a somewhat flexible work schedule
Suit & Tie NOT required - casual clothing is perfect
After initial training, some work may be performed from your own home
If your birthday falls on a regular business day, you get the day off with your regular pay
EMPLOYMENT DRAWBACKS:
No medical or dental insurance.
No paid sick days or holiday pay.
If you are interested in this position, please e-mail your resume with your experience, qualifications, salary history, references, and work schedule availability.
Please look through our site to get an idea of who and what we are to see if this would fit into your ideals.
This site is dedicated to all animals and their guardians. Whether you are here to find information and links to research holistic methods or just browsing, please feel free to linger as long as you wish. If you have any questions, please feel free to e-mail us. We would be happy to assist in any way we can. May you and yours be in good health always.
---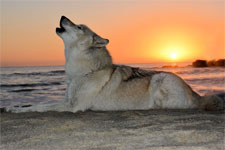 Give Us A Howl!
Please Click Here To Leave Us Your Testimonials, Reviews Or Website Feedback. Thank You!
---

CLICK HERE TO SEE ALL WHOLISTIC PRODUCTS
---
Please use our drop down menus below OR scroll down for a listing of natural products and natural health information.


PRODUCT, SERVICE & INFORMATION DISCLAIMER
The information on this web site is not intended as a substitute for the advice of a physician or vet. This information is not intended as a substitute for the reader's independent judgment and personal responsibility. Health issues are far too important to delegate to anyone else. It is highly recommended you research and seek information and counsel from as wide a variety of sources as possible, so you can make well informed educated decisions about you, your child's, or your pet's health, as in the end YOU make the decisions.
The information on this Web site is designed for educational purposes only. It is not intended to be a substitute for informed medical advice or care. You should not use this information to diagnose or treat any health problems or illnesses without consulting your vet, pediatrician or family doctor. Please consult a physician or veterinarian with any questions or concerns you might have regarding your, your child's, or your pet's health condition.
The Dietary Supplement Health & Education Act (DSHEA) of 1994 requires us to state: "These statements have not been evaluated by the Food and Drug Administration. These products are not intended to diagnose, treat, cure, or prevent any disease."
Food Grade Diatomaceous Earth is not EPA registered to be used as a pesticide. We cannot ship Food Grade DE to Texas. Any shipments made to California are made with the understanding that it will not be used as a pesticide.
Amber Technology's Herbal Nutraceuticals for Pets Products are not registered with the state of Texas; therefore, we cannot ship these products to Texas.
CLICK HERE TO SEE OUR FULL DISCLAIMER
---
Visit our new mobile friendly site Wolf Creek Ranch Organics
All Information and Photos © Copyright 2001 to Present, and may not be used without express written permission from Wolf Creek Ranch.
All Rights Reserved